PREPARE DISHES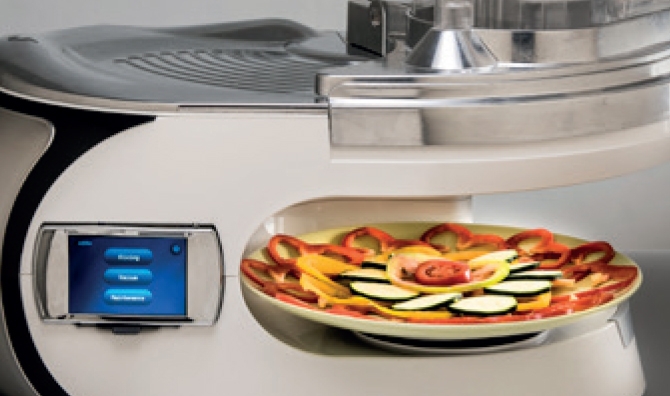 PREPARE DISHES STATE-OF THE-ART DISH PREPARATION

As Easydea starts cutting, the plate rotates. And the slices fall apart from each other,
creating a fresh and imaginative mix of products.
Prepare dishes to be served is a time-consuming job, if the dishes to be prepared are many and time and the available labour force is small then Easydea becomes an ideal and irreplaceable companion. While Easydea cuts, the dishes are automatically prepared, so you and the people working with you have time to do other things, maybe even just entertaining clients. Take the prepared dish, place an empty dish and .... there is nothing else to do. You get the benefits and the hygiene is improved ... no one touches the sliced product ... another benefit you can bring to your customers, they will be happy!
ADVANTAGES